........................................................


| | | |
| --- | --- | --- |
| | Find out what our clients have to say about us. Click here to read some testimonials... | |
........................................................


Our office has over 20 years of exclusive experience in immigration and international law, allowing us to serve many international companies and individual interests.

Our staff is fluent in Serbo-Croatian, Macedonian, Russian and Italian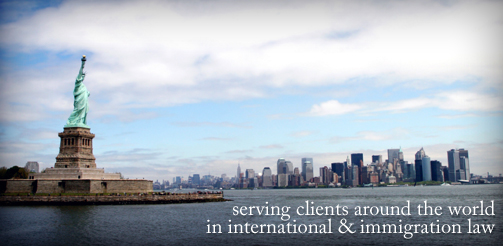 Meet the Attorneys
Kendra L. Bunn, Senior Partner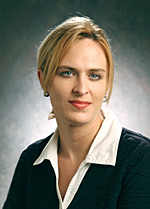 Practice Areas: Immigration and Naturalization Law; Business Law; Corporate Law; Labor and Employment Law; Citizenship; Deportation; Investor Visas; Family Law; Immigration Law; International Law.
Admitted: 2001, Supreme Court of Florida and U.S. Federal District Court, Middle District of Florida
Law School: Florida Coastal School of Law, J.D., 2000
Education: Marietta College, B.A., 1993; Kent State University, M.A., 1996
Member: Jacksonville Bar Association; The Florida Bar; The Jacksonville Women Lawyers Association; American Immigration Lawyers Association (AILA).
Biography: National Liaison to USCIS Office in Jacksonville, Florida. Regional Vice President, AILA CFC Florida Chapter. Tau Pi Phi, Business Honorary Chapter
Born: Naples, Florida, 1971

Since 1999, Ms. Bunn has dedicated her entire career to the practice of immigration law. She was one of the first female attorneys to practice immigration law in North Florida.

Awards & Distinctions

• Nominated as AILA Liaison to local USCIS Offices (Years 2004 - 2006)
• Serves as a National Liaison to the Department of Homeland Security / USCIS Jacksonville office (a position appointed by her colleagues) (Years 2003 - present)
• Director of National Citizenship Day, Jacksonville, Years 2007- present (a free, pro-bono city event to educate/promote citizenship opportunities to the local community)
• Appointed to Florida Coastal Law School Board of Directors, Alumni Events, Years 2007 - present


Affiliations

Ms. Bunn is affiliated with the following prestigious organizations:

• Florida Bar Association
• American Immigration Lawyers Association (AILA)
• Federal District Court, Middle District of Florida
• Immigration Court Bar
• Administrative Appeals Unit
• Board of Immigration Appeals


On A Personal Note

Prior to opening the firm, Ms. Bunn enjoyed many years of extensive travel throughout the United States. She was also involved in several entrepreneurial ventures including a family-owned heavy/highway construction business. Her family includes several aviation enthusiasts and pilots (and she dabbles a bit in aviation law).

Kendra married into a first generation immigrant family from the Mediterranean. She and her Navy husband are actively involved in the community with their church (Christian Family Chapel in Mandarin) and with the Children's Foster Care Program in Duval County. In her spare time, she is an avid sports enthusiast and travels internationally (with her husband as often as possible) in order to learn the various cultures of the world!